Mixed-Use for Mauerbach
Base zone concept and target group analysis
The number of examples of successful mixed-use developments is growing steadily. For example, on the site of a former printing plant, KIBB Immobilien GmbH will be developing a mix of uses in the coming years, consisting of residential and commercial units including multifunctional common areas and gastronomy. In addition to the most efficient use of space, particular attention was paid to social aspects such as attractive housing options for senior citizens.
The market and location analysis was carried out in cooperation with SR Immobilien GmbH. The traffic concept, which is to ensure optimal development of the area, is being carried out by Rosinak & Partner.
Photo source: Architects Maurer & Partner ZT GmbH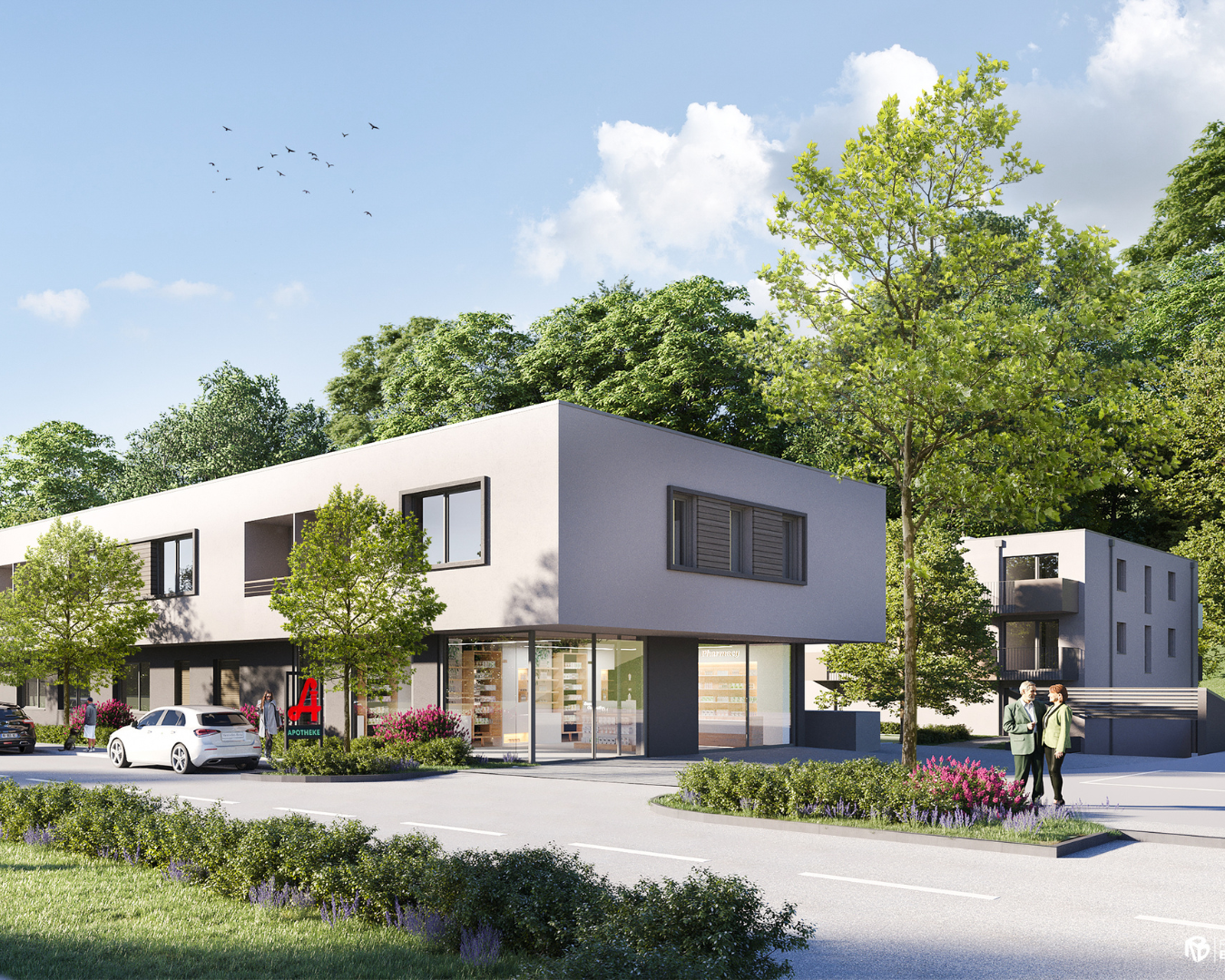 VILLAGE IM DRITTEN
Utilization concept for residential and commercial use
In the middle of Vienna, on the Aspanggründe in the 3rd district, ARE Austrian Real Estate GmbH is developing a sustainable urban development area with an energy system that is unique in Europe. A mix of around 2000 apartments, commercial space, local suppliers, childcare and educational facilities is to be built there over the next few years.
RegioPlan assisted the project in planning a suitable mix of uses and creating a basic zoning concept at the site. This was done depending on the future target group, their needs and a comprehensive market analysis.
Image source: © Superblock ZT GmbH