Reality calls for knowledge, exchange and solutions.
For years, RegioPlan has been acting as an established organizer of the most important Austrian industry events. Our major events are a fixed part of the annual calendar of top decision-makers in Austria and Europe. We take initiative, organize and network. RegioPlan inspires and forms opinions.
Retail Symposium by RegioPlan®
The Retail Symposium is one of the most important think tanks of the retail and retail real estate industry in Central Europe. The event series was first launched in 1997. The discussion of ongoing market observations and analyses enable our clients to keep their finger on the pulse of the industry and take farsighted action.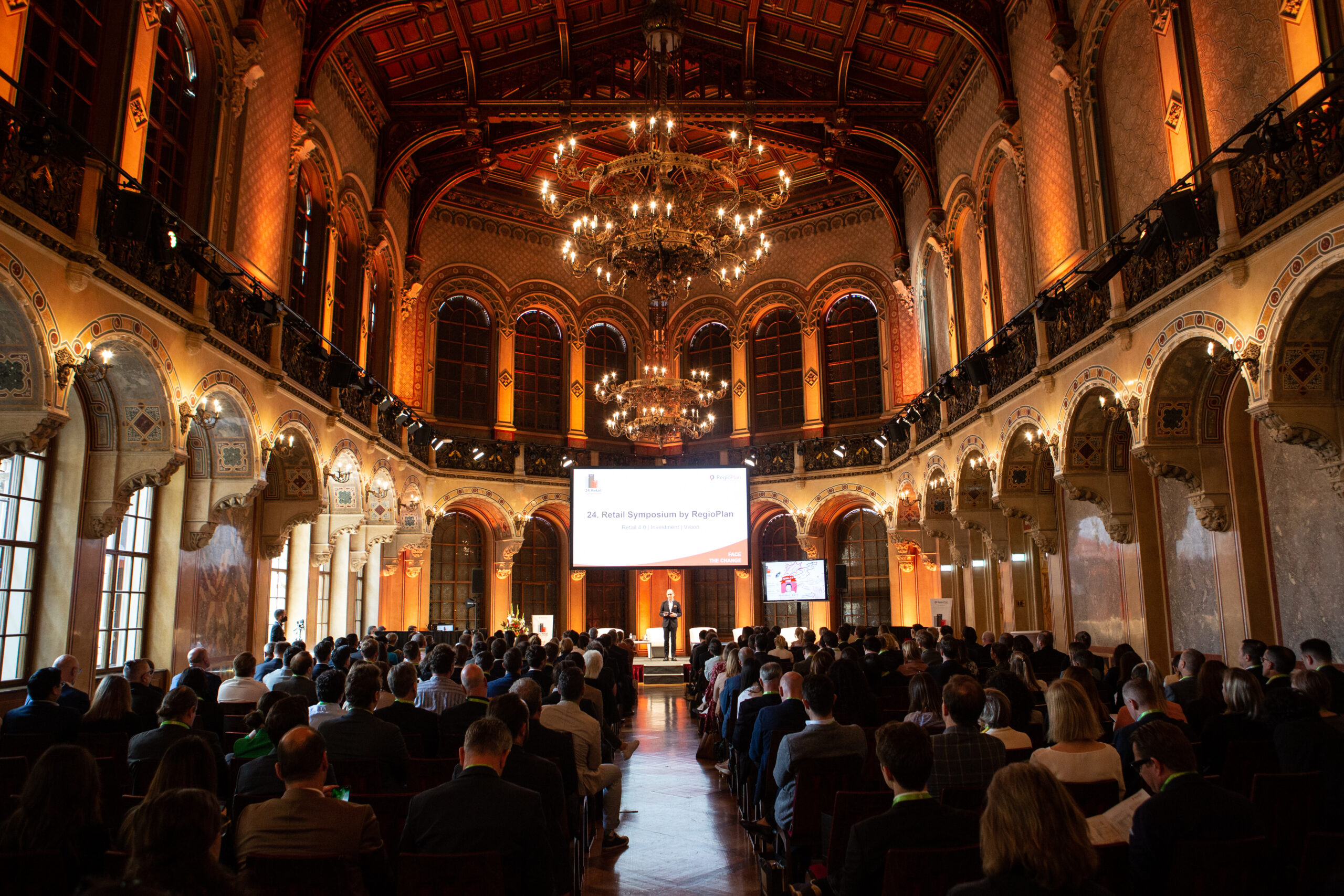 Citytagung by RegioPlan®
Since 2019, RegioPlan also organizes the CityTagung. This professional conference for city centres and municipalities is one of the most relevant and widely recognized information and exchange platforms for decision-makers on urban spaces.
GoReal Congress by RegioPlan®
Due to the constantly growing complexity of real estate markets in Europe and the urgent need for intercultural exchange and action, the GoReal Congress by RegioPlan will be held for the first time in 2023, in exclusive cooperation with DMV Verlag in Austria.
The GoReal Congress offers a first-class program and in-depth insights into real estate and investment markets in a national and international context. For more than 200 participants, the event should become one of the relevant think tanks in Europe and establish itself as the most important industry event in Austria.
Martina Wasserbauer
Senior Expert Immobilien-, Marketingmanagement
You have questions? We have all the answers!
Martina Wasserbauer is your contact for any questions about RegioPlan events.